For Your Information:
These are some of our favorite links and groups. These links include other Christian web sites that we are have in common with or that offer products and services that complement what we offer. We are not responsible for the content of other web sites.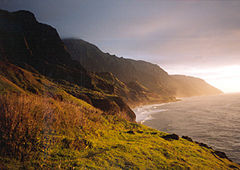 Psalms 34: 1-3: I will bless the LORD at all times. His praise shall continually be in my mouth. My soul shall make her boast in the LORD: the humble shall hear thereof, and be glad. O magnify the LORD with me, and let us exalt His name together.
Search Engines
Google You know us as the Internet's top search engine.
Lycos One of the most visited hubs on the Internet reaching one out of every two web users.
Yahoo! With over half a million sites divided into more than 25,000 categories, Yahoo! is both browseable and searchable.
InfoSeek GO Network is a new brand that brings together the very best of the Internet in one, easy to use place.
Cornerstone's Favorite Sites
Bible Gateway Your On-Line Bible Resource.
Our Allie God's Miracles are found in so many ways!
CrossWalk One of the best Christian sites on the Internet!
The ReMarkAble Site Mark Lowry is God's funniest court jester around! He's a real hoot!
Musichristian The best Christian Music site!
Samaritan's Purse Franklin Graham's charity organization that sponsor's Operation Christmas Child and many others!
Christian Book Our favorite on-line Christian bookstore!
Jesus Gift The Gift That Keeps on Giving!
The Good News Jesus is the Way, The Truth and The Life!